MakerSpace
A workspace adapted to your needs in the heart of Yverdon-les-bains
Do you want to test an idea via a prototype, explore the possibilities related to the manufacturing of a project or build a presentation mock-up? The MakerSpace and its team are here to support you. 
The MakerSpace EXPLORiT (MKX) offers you the possibility to concretely realize your projects.
Many tools and technologies, as well as a motivated team are waiting for you. You will also rub shoulders with other members of the coworking space, open-minded and with multiple know-how, in an atmosphere of exchange and sharing.
The MKX team accompanies you in your projects and, through many courses, trains you to master its equipment so that you can become autonomous to new technologies.
Plasma metal cutting machine: BODOR, BCP-1325X
Metal / non-metal laser cutting machine: BODOR, BCL-1309XM
CO2 laser cutting and engraving machine: BODOR, BCL-1006X
CNC router: BODOR, BRA-0609                           
Circular table saw: LEMAN, SST256
Bandsaw: LEMAN, SRU470
Wood lathe: LEMAN, TAB085
Pillar drill: LEMAN, PRE020
Benchtop mortiser: LEMAN, MOR375             
Belt and disk sanding unit: LEMAN, PON250
Coping saw: LEMAN, SAC407
CJP Colour Jet Printing: 3DSYSTEMS, Projet 660Pro
SLS Selective Laser Sintering printer: SINTRATEC, S1
FDM Multi-function Fused deposit modeling:  ZMORPH, SX 2.0
FDM Fused deposit modeling PRUSA, i3 MK3s
FDM Large format fused deposit modeling: BCN3D, SigmaX
Soldering stations: WELLER, WE1010
Multimeters: FLUKE, 179
Oscilloscope: RIGOL, DS1052D
Bench power supply: GW INSTEK, GPS-2303
Bench adjustable power supply: VOLTCRAFT, HPS-16010
Handheld electrical equipment
Cordless jack hammer: BOSCH, GBH 18V-20
Hot air blower: BOSCH, GHG 20-63
Wet/dry extractor: BOSCH, GAS 35 LSFC
Cordless dust extractor: BOSCH, GAS 18V-10
Cordless screwdriver drill: BOSCH, GSR 18V-28
Cordless jigsaw: BOSCH, GST 18V-Li S
Cordless circular saw: BOSCH, GKS 18V-57
Cordless reciprocating saw: BOSCH, GSA 18V-Li C
Cordless angle grinder: BOSCH, GWS 18V-128
Air compressor: KAESER, AIRCENTER AIRBOX 550
Dust collector: LEMAN, ASP302
Workbenches with cabinet: LISTA, 59213
Stools: BIMOS, 897090 29
Shelves: HERMANN, RG300
Forklift: KIBERNETIK, 5T
Lifting table: KIBERNETIK, 300Kg/90cm
Tools cart: KIBERNETIK, 7T/190pces
Sewing, quilting, embroidery machine Bernina, B590
Paper, vinyl, flex cutting machine Silhouette, Cameo 4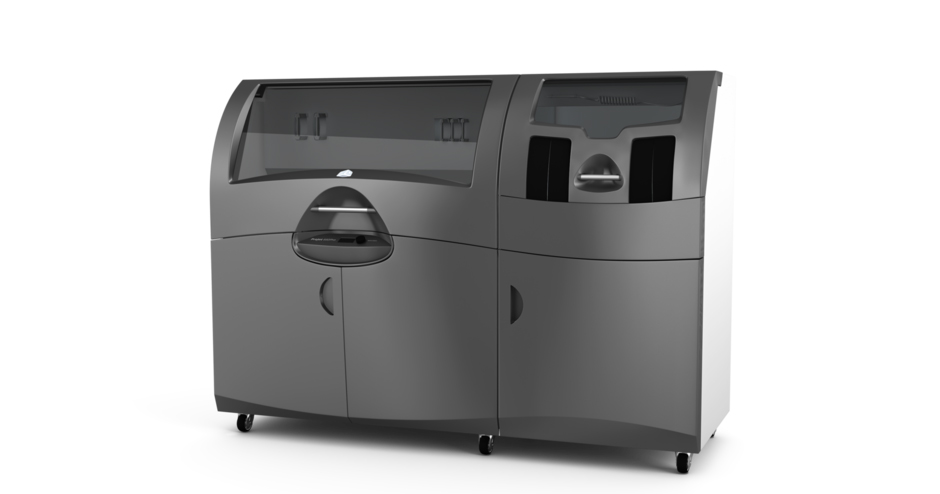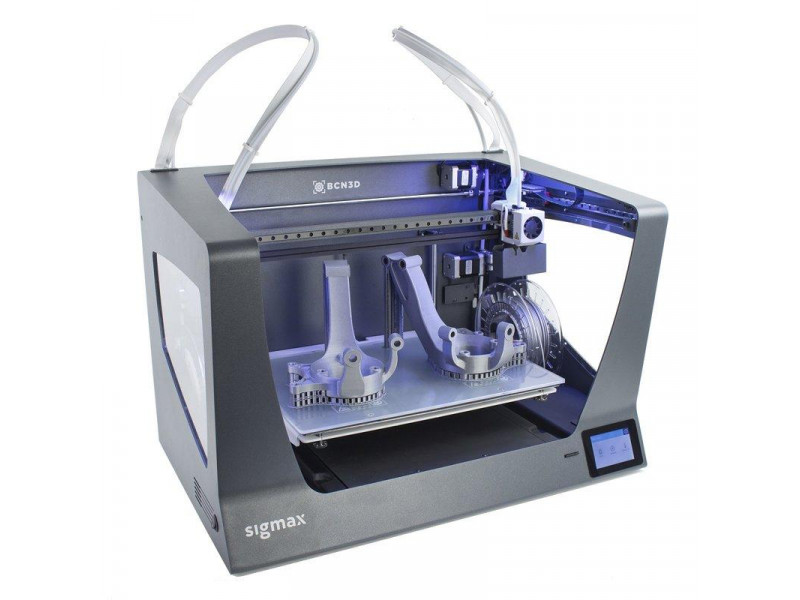 Safety training
All new members must take this training.
Its purpose is to present the safety rules and good practices essential to the use of the MKX.
This training includes a visit of the premises, the description of each machine, its utility, its technical data sheet and especially its dangers and precautions to be taken during its use.
A presentation of the operation of the MKX and what is expected of its users will also be made.
At the end of this training, a summary brochure will be given to each participant, who will also be asked to sign a release stating that he/she has understood what has been explained to him/her, that he/she is committed to respecting the MKX regulations, his/her safety and that of others.
Software training
Some software is essential for the design or realization of objects/projects. However, not all of them are linked to a machine, but rather to a technology or methodology. The MKS will offer software training, ranging from 1 to 3 levels.
The contents and dates of these trainings will be indicated on the MKX calendar.
Examples of machine and software training
Vinyl cutter training (Level I and II)
Non-metal laser cutting training (Level I and II)
Metal laser cutting training courses (Level I and II)
Plasma cutting machine training (Level I and II)
Woodworking machine training (Level I)
3D modeling courses (Level I, II and III)
Training on the use of 3D printers (Level I and II)
Electrotechnical training (Level I)
Electronic training (Level I, II and III)
Arduino training (programming) (Level I, II and III)
Digital embroidery training (Level I, II and III)
Machine training - level I
In order to be able to reserve and use the MKX equipment, members must first have undergone machine training - Level I, specific to each one. This training explains the basic operation of the machine and presents its advantages and risks. Once the training has been completed, the member will be registered in a user-user register.
The contents and dates of the training courses will be indicated on the MKX calendar. Depending on the availability of the MKX team, it will also be possible, on request of a group of people, to organize a training outside the calendar.
Machine training - level II
Some MKX equipment is relatively complex, and a single formation can only show the basics. This level II machine training therefore allows you to go further in the understanding and use of certain machines. It is generally not mandatory, but the notion "level II" will be registered in the user-user register, for those who have taken it.
The contents and dates of the training courses will be indicated on the MKX calendar. However, depending on the availability of the MKX team, it will be possible, on request of a group of people, to organize a training course outside the calendar.
Thematic workshops
Technique and technology are nothing without creativity.
Depending on the occasions/events on the calendar, the MKX will offer themed workshops to give its members the opportunity to :
- discover the creative potential of the interplay of several technologies
- develop their creativity
- have a good time meeting and sharing
Examples of workshops (variable durations)
- Workshops for Christmas, Easter, ... : Creation of personalized decorations for a special occasion
- T-shirts/bags workshop
- Wordclock workshop
- Up-cycling textile workshop
- Up-cycling object workshop
- Light and shadow workshop
- 2D-3D workshop
- Embroidery and electronics workshop
- Soap workshop
- Pop-up Workshop
- Free workshop
Technical Workshops
Some machines hide a creative potential sometimes unsuspected.
At different times of the year, the MKX will offer technical workshops that will allow its members to :
- discover the creative possibilities of certain machines
- develop their technical mastery
- develop their creativity
- have a good time meeting and sharing
The availability of classrooms and conference rooms in the building offers multiple possibilities for organizing conferences. The topics that can fit in with the objectives, image and atmosphere of the MKX and EXPLORiT are very numerous. In the first instance, we can offer members the opportunity to present their activities. Then, we will invite external speakers to come and share their story, their experience or talk about a current topic.
Whether it's breakfast or end-of-day meetings, networking is very much appreciated today. Among MKX subscribers and all EXPLORiT users, the potential for meetings is substantial.
Through a communication to be studied, we will propose recurring meetings, after definition of one or more objectives.
Exhibitions / Presentations
Like conferences, the opportunity to exhibit one's work or present a project related to MKX can create an interesting dynamic within the MKX user community. These activities can be jointly organized and communicated by the MKX team and the EXPLORiT Communication Department.
As an extension of the workshops offered by the MKX, a source of income that can be interesting is renting the entire MakerSpace to a company or group for a special activity. Team-building, company outing, etc...
We propose to integrate this opportunity into the communication of the MKX.
The goal of the MKX is to become a dynamic and creative community. To this end, sustained communication is important. We propose to work with EXPLORiT's Communication Department by providing them with recurrent content, which they will publish on the center's communication channels.
At the same time, we will create and manage a specific communication for MKX members, so that all members are constantly informed about what is happening and what is being prepared.